To receive your free subscription to the
Gulf of Maine Times
click here

Site Search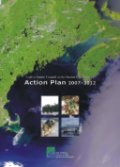 Download the new
Gulf of Maine
Action Plan
2007-2012
Go Electronic:
Want to save paper?
Switch to the Web
version of the Times.
We'll let you know
when it's online. Look for details by email soon.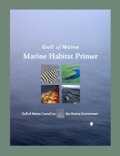 Download the beautifully illustrated
Gulf of Maine
Habitat Primer

For additional info about the
Gulf of Maine
including maps, photos, current research, the NGO database, and to download other educational publications
please visit
Gulf of Maine
Council sets
new action plan
The Gulf of Maine Council on the Marine Environment Action Plan 2007-2012 focuses on three ambitious goals identified by the people living and working around the Gulf of Maine. The goals are: protecting and restoring habitats, focusing on environmental and human health, and supporting vibrant coastal communities.
---
Gender-bending black sea bass stump scientists
In a former cowshed on the edge of the University of New Hampshire campus, David Berlinsky, assistant professor of zoology, peers into a big blue plastic tub. Inside, black sea bass circle slowly in the dim light. The converted barn is now an aquaculture research facility for the College of Life Sciences and Agriculture, and home to Berlinsky's latest research.

Black sea bass feature prominently on many menus, but wild populations of the fish are in decline and their availability is limited. Because of the high demand, they're a good candidate for aquaculture on the East Coast. Except, that is, for one problem: they have a tendency to change sex unpredictably in captivity.
PHOTO: NEW ENGLAND AQUARIUM
What dogs do best: Fargo's skillful scat-sniffing can help scientists learn more about rare North Atlantic right whales.
Story...
---
Seabird program seeds successes
A profile of Stephen Kress
PHOTO: BILL SCHOLTZ
Kress with puffin at Eastern Egg Rock
By Lori Valigra
Low, nasal moans like the sounds of a distant chainsaw hum through the speakerphone, prompting a cat napping nearby to snap to full alert. "We try to use non-aggressive courtship calls," explained Stephen Kress, the voice on the other end of the telephone line. "Terns like a low moaning sound, and puffins, a growl." Kress, and the cat, had just demonstrated the effectiveness of bird calls piped through a speaker.

Sounds, mirrors and decoys are just some of the means Kress, who is manager of the National Audubon Society's Maine Coast Seabird Sanctuaries and visiting fellow at the Cornell Lab of Ornithology, uses to lure endangered or threatened birds like roseate, common, Arctic and least terns, as well as Atlantic puffins, back to some of Maine's coastal seabird islands.
---
Saving the Tobeatic Wilderness,
one inch at a time
By Andi Rierden
PHOTO: OLIVER MAASS
Maple fen above Irving Lake
On a raw November evening in 1992 when he first appeared at Alice White's doorstep, Don Rice of Bear River, Nova Scotia, knew little about the ups and downs of environmental politics. "All I had was a sense of urgency and a fear that we were losing something very special," he told me. "It's a fear that changes who you are."

He handed White, whom he had never met, a government letter notifying the public that a core portion of wilderness called the Tobeatic was slated for logging. He asked if she would join a small group of residents to try to stop the plan and protect the lands.

The former schoolteacher, who had been active in politics for years and headed a local naturalists' club, had her doubts. "Don had this meek and mild presence," White recalled. "I just didn't think it was in his bones to take on something like this. Little did I know."