Gulf of Maine Council
1997 Visionary Award Winners innovate and inspires

Gulf of Maine Council

Gulf of Maine - Those who can see what could be and who have the drive to bring us closer to it are visionaries. Without them progress would stall at wishful thinking. Visionaries in the Gulf of Maine have moved beyond identifying concerns about the sustainability of the marine environment, taking innovative steps to protect it, and convincing others to share their passion.

In recognition of the valuable role visionaries play in advancing the Gulf of Maine Council's mission to protect and enhance the Gulf's marine environment, the Council annually recognizes two Visionary Award winners from each of its five member states and provinces for their commitment to environmental protection and to increasing public awareness of the Gulf. The Council announced its 1997 Visionary Award winners late last year.

"We see the GOMC Visionary Awards as a more personal way of giving formal international recognition to those who have made innovative and creative contributions to the goals we all share a diverse, healthy and productive marine environment throughout the Gulf", said Council Chair and Secretary of Massachusetts' Executive Office of Environmental Affairs Trudy Coxe.
---
Stephen Hawbolt, Nova Scotia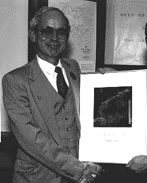 Stephen Hawbolt, program director of the Clean Annapolis River Project, leads a team of volunteers who supply the government with information on the river's water quality. One of the founders of the Gulf of Maine Coastal Monitoring Network, he has worked for seven years to improve environmental quality and public education in the Annapolis Basin.
"Stephen has set an example in positive community involvement that should be emulated and envied," according to Nova Scotia Fisheries and Aquaculture Minister Jim Barkhouse.
Hawbolt says he works to empower communities. "Linking those groups is important so that we can learn from each other, so that we don't keep reinventing the wheel, so that we can build on our strengths. But I think on a bigger scale even, and why volunteer monitoring is such a powerful device, is the sense of ownership it develops in people."
---
Nova Scotia Power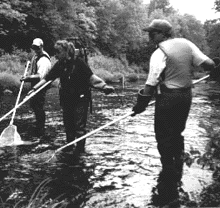 Nova Scotia Power is helping to enhance fish habitat and is contributing to scientific research on the marine environment. Collaborating with the provincial Department of the Environment, the company has also participated in a program allowing businesses to contribute to environmental efforts funds equivalent to fees the government would otherwise charge them for water use.
Nova Scotia Environment Minister Wayne Adams has praised the company for its work with watershed and management groups, and on behalf of the Annapolis, Bear, Tusket, Gaspereau, and other rivers.
"We are strongly committed to constantly improving or company's environmental performance," says Doug Campbell, hydro production manager at Nova Scotia Power. "This award recognizes that our efforts are making a difference in our communities." For the first time this year, Nova Scotia Council members also presented two businesses with awards for contributing to public understanding of environmental issues.
---
ATV News, Nova Scotia
ATV News' received the Bay of Fundy Environmental Awareness Award for its continued coverage of the plight of the endangered north Atlantic right whale.
"When our viewers see stories about endangered species it does something to them emotionally," says ATV News Director Jay Witherbee. "It makes them mad, and if they send that message to the politicians who can make the changes, then we're doing our job in terms of heightening public awareness."
---
Bay Ferries, Nova Scotia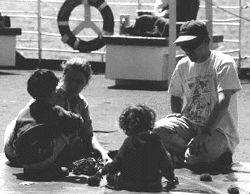 For its role in helping to launch a provincial Department of the Environment public education program last summer, Bay Ferries Ltd. received the Bay of Fundy Partnership Award. The program recruited high school and college-age youth to present on-board activities and demonstrations about the Bay of Fundy ecosystem to ferry passengers of all ages.
"We certainly were honored, but really, the success of the project should be credited to the young individuals who delivered the program. The merits of the project in terms of educating the public were important. That's why we got involved," says Bay Ferries General Manager Donald Cormier.
---
Peter Hicklin, New Brunswick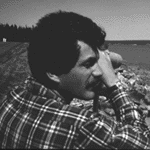 Wildlife biologist Peter Hicklin, a twenty-year veteran of the Canadian Wildlife Service, has devoted much of his career to working with shorebirds and the ecology of the Upper Bay of Fundy.
"Peter's work has helped foster greater understanding of the critical role that mud flats play in sustaining and supporting large populations of migrating shorebirds. This is a vital component of the Gulf's environment," says Council Chair Coxe.
"I'm very grateful for the award, but it's not as if I'm finished," Hicklin emphasizes. "We've done a lot. We've learned a lot. And I'm very grateful that people recognize my contribution. But there's still much that we can't explain."
---
ACAP-Saint John, New Brunswick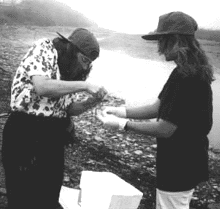 ACAP (Atlantic Coastal Action Program)-St. John works with volunteer groups, and private and public agencies on coastal zone challenges facing the St John Harbor and estuary.
"A lot of what we work toward is to increase the appreciation of local residents in the value that the coastal environment has for the community," says Matthew McKim, president of ACAP-St. John.
"ACAP-St. John's long-standing community partnership has helped develop a strong sense of public responsibility for the betterment of the St. John Harbor and Gulf of Maine marine environments," notes New Brunswick Environment Minister Joan Kingston.
---
Robin Alden, Maine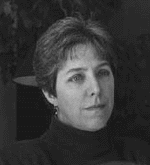 Former Maine Division of Marine Resources Commissioner Robin Alden founded Maine Commercial Fisheries in 1973, which later spun off into Commercial Fisheries News, Fisheries Products News, and Fish Farming News, making a range of complex marine-related issues accessible to readers. She also helped start the annual Maine Fishermen's Forum in 1976.
Appointed to her DMR post in 1995, Alden developed innovative programs and methods for managing marine fisheries resources including a local management approach to Maine's lobster fishery.
"From the beginning I've really believed that if you give people the tools to act responsibly and control how they operate in the marine environment, they will act responsibly and better policy will result," Alden says, but adds, "you have to have government and institutions that are hospitable to that."
---
University of Maine School of Marine Sciences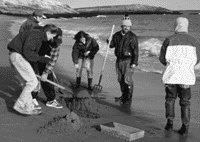 In 1996, the University of Maine created its School of Marine Sciences, offering programs on aquaculture, biology, biotechnology, oceanography, marine geology, public policy, resource economics, and archaeology. The university also collaborates with the lobster industry to protect the health and predict the future of Maine's best-known species.
With the new school in place, "We'll be recognized as a significant resource to the region in marine issues," according to Bruce Sidell, director of the School of Marine Sciences.
The two Maine winners "have improved the quality of the Gulf of Maine's diverse natural resources, and they have increased the public's understanding of them," notes Council member and Maine State Planning Office Director Evan Richert.
---
Northeast Petroleum, New Hampshire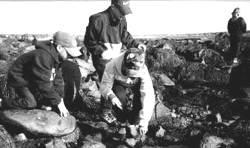 Northeast Petroleum, a Division of Cargill, Inc., funded the development of coastal ecology curricula in the New Hampshire seacoast region as part of the Coastal Education Initiative. Designed by the New Hampshire Coastal Program, the project has sent 9,433 students on field trips to coastal education centers since 1996.
"We wanted to create awareness with people in New Hampshire with what actually takes place in [coastal] environments," starting when they're in elementary school, explains Jim Gilmartin, Northeast Petroleum's manager of terminal operations.
The company also works on other efforts to preserve the New Hampshire seacoast region and the Gulf of Maine, such as reducing waste and increasing recycling at its Portsmouth terminal. Northeast Petroleum also helped design and restructure the Piscataqua River Cooperative Oil Spill Response Team.
---
Audubon Society of New Hampshire/NH Fish & Game Dept.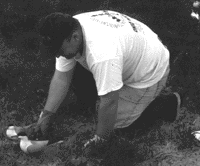 The Tern Restoration Project, a collaboration between the Audubon Society of New Hampshire and that state's Fish and Game Department, has successfully reintroduced common terns, a state endangered species, to the Isles of Shoals for the first time in more than 50 years.
Growing human and gull populations have pushed tern out of their historic nesting grounds throughout the Gulf of Maine.
"Our success in year one of this project was way beyond our expectations in that we actually had terns successfully breed on the island," says Rich Cook, vice president for conservation at Audubon.
Jeffrey Taylor, Council member and director of the New Hampshire Office of State Planning notes, "The mixture of hard science, industry participation, and public education represented in these projects are the three key elements necessary to assure the continued health of the Gulf of Maine."
---
Toad Hall Bookstore, Massachusetts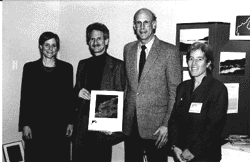 Toad Hall Bookstore in Rockport, a 25-year-old not-for-profit business operated by the Essex County Ecological Center, donates all of its proceeds to an environmental grant program supporting environmental advocacy, research, and educational groups on Massachusetts' North Shore.
"This award reinforces our commitment to providing environmental grants and fostering environmental awareness among the residents of the North Shore of Massachusetts," says Rich Quateman, President of the ecological center's board of directors. Toad Hall Bookstore owner Buck Robinson adds, "While we have never sought out recognition of our work, it sure feels good to be recognized in this fashion by the Gulf of Maine Council."
---
Stormy Mayo, Massachusetts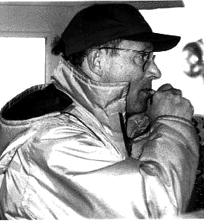 A leader in the field of marine mammal protection in New England for more than 20 years, and the lead scientist for the Center for Coastal Studies in Provincetown, Stormy Mayo has headed efforts in Massachusetts to protect the endangered north Atlantic right whale through the establishment of the Marine Mammal Disentanglement Network.
The Network, which works to free whales entangled in fishing gear, is "direct conservation," says Mayo, noting, "Awards such as this hearten those who work in many ways to conserve and protect marine mammals [by recognizing] the importance of very direct conservation efforts that strive to save species from extinction."
According to Coxe, the Massachusetts winners "saw that the environment of the Gulf of Maine needed them, and they took the steps necessary to get things done."